September has come to an end and so is the dice themed month. This calls for a last freshly made addition to the shop: d6 dices or in common terms 6-sided dices.

If you're not into metal, you can pay about 6$ more to get the precise colours you want.

I have always loved games, but it was first after I started playing D&D that I got addicted to collecting dices to a degree that I needed a box. However now I just got the urge to fill it to the brim.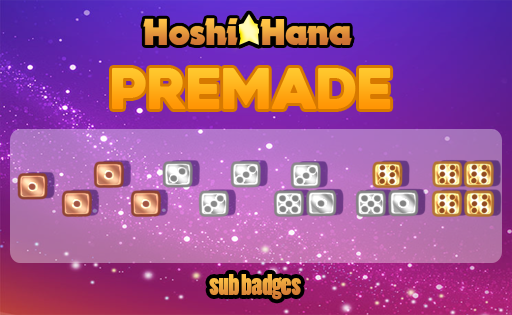 Next to come
October is Halloween month so badges – and emotes – will be at the spooky but cute end to celebrate one of the best holidays of the year!