As relaxation to get back into art, I have for a little over the past week been working on a collab with my close artist friend Crimr0e of the main character in new game we're both fan-girling over!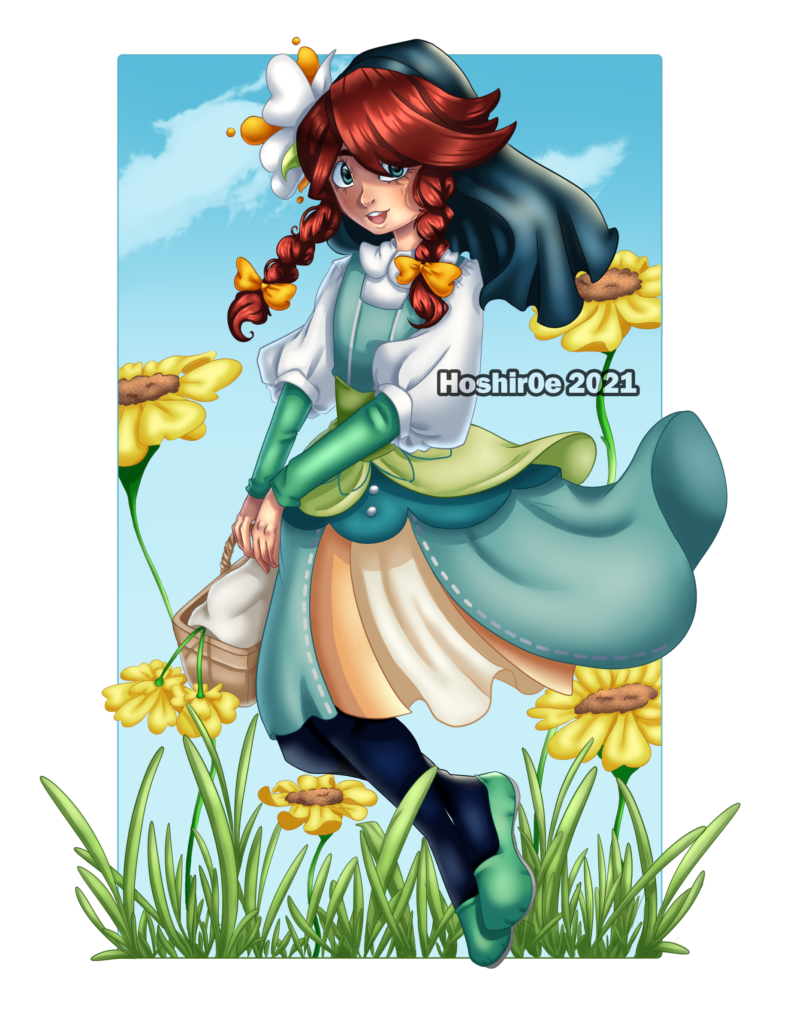 About Cris Tales
Cris Tales is a love letter to JRPG ( such as FFXI) developed in Columbia. It was released 20th of July 2021.
In short Crisbell is an ophan who under some circumstances discovers that she's a time mage with the ability to see in a split screen the past, present (the scene you move in) and the future – and act upon it. You're also the healer and buffer in the party with skills to speed characters up, slow enemies etc.

It's far from perfect with a few flaws but the art and music is both charming and wonderful, while the plot is one of the better. Almost 30h in I can really recommend it. I play through Steam.

Official site: https://modusgames.com/cris-tales/
On steam: https://store.steampowered.com/app/1079830/Cris_Tales/


Crimr0e
Crimr0e is an absolute sweetheart, while her art is so soft and gorgeous. It reminds you of children's book illustration.
Make sure to follow her on
Twitter: https://twitter.com/Crimr0e
Twitch: https://www.twitch.tv/crimroe
Instagram: https://www.instagram.com/crimroe/
Youtube: https://www.youtube.com/channel/UCXDRefWWMJ8ZUv24XoZ2qMA
Talk to you soon!