In times like the one we currently have with the Covid-19 virus, these badges may seem like a grave joke.
I promise it's not the case even though one can debate it's a bad timing. That's why I'm only sharing the news about the badges here on my website.
With that said, it's my pleasure to announce not just one but 2 sets of Halloween badges. Coffins have always had an essential part in horror movies as well as classic monster movie: The stone and black are both specially dedicated to vampires – and especially latter – for Dracula.
I have had this idea since October 2019, but never found the time. Now one can say, we all got a lot of time to finish off what we never got done.

1 set of Halloween emotes will be the last for the spooky season before moving on to a merry Christmas theme.
You can buy them here:
Rainbow Witch hats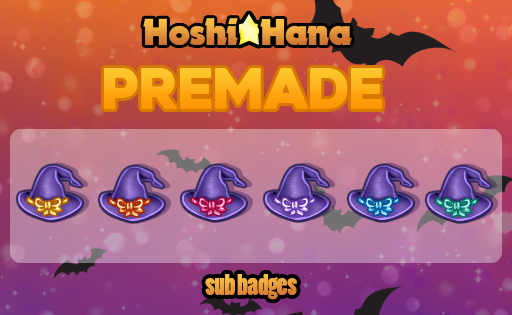 The popular choice in my October voting 2019 was Witch hats, so I had the pleasure to start out with some cute. Never got around to announce them.
You can buy them here:
6-pack Twitch Badges: Witch hats
Please take every precaution your country has given ,everyone, so we all can get through this horrifying period without more deaths than necessary.
Stay safe – in your home 😉
It's the best we can do.